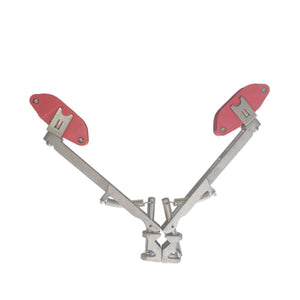 100W: 200 Amp High Heat Long Arm Tandem Collector With Lead Wires
[Code: IPC0400216]
100W: 200 Amp High Heat Long Arm Tandem Collector With Lead Wires
This high heat model is rated for 100amps and is accompanied with an alternate 100 head, allowing for the absorption of more heat. 
The 100W's dual head reduces the pressure from the bar, which forms a higher amperage. Additionally, it maintains full shoe contact through expansion gaps.
In need of a component replacement? Navigate here for all Series C products!