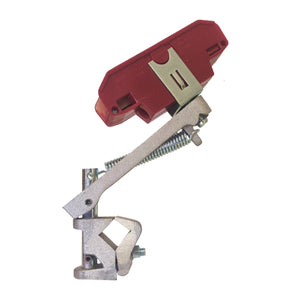 150E: 150 Amp Standard Arm Collector With Lead Wire
[Code: IPC0400220]
150E: 150 Amp Standard Arm Collector With Lead Wire
This model is a standard collector that is compatible with the general application of monorails and cranes.
The lightweight and light shoe pressure allow this collector to support a long wear. The 100C has a 2" vertical stroke and negotiates curves down to an 18" radius.
In need of a component replacement? Navigate here for all Series C products!