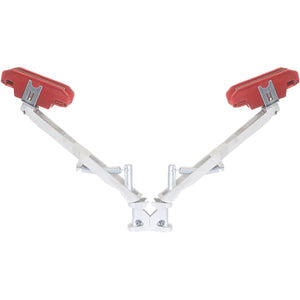 150LL: 300 Amp Long Arm Tandem Collector With Lead Wires
[Code: IPC0400222]
150LL: 300 Amp Long Arm Tandem Collector With Lead Wires
The 150LL is a long arm collector that is designed to be used for horizontal and vertical excessive motion.
The 100W's dual head reduces the pressure from the bar, which forms a higher amperage. Additionally, it maintains full shoe contact through expansion gaps.
In need of a component replacement? Navigate here for all Series C products!