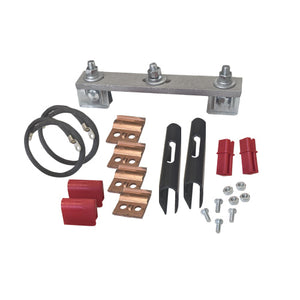 350CGX: 350 Amp Expansion Kit for Field Service
[Code: IPC0400294]
350CGX: 350 Amp Expansion Kit for Field Service
This all inclusive kit has come to answer all of your expansion needs!

This kit comes equipped with 100H hanger clamps, 2 copper pieces, 100G aluminum casting and 350F power feed, CN100 end caps as well as 2 jumper wires.

This particular kit is suitable for products that support a 350amp capability- ideal for field service!