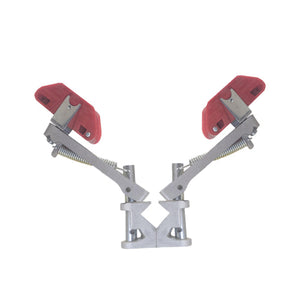 35V: 35 Amp Standard Arm Tandem Collector With Lead Wire
[Code: IPC0400203]
This 35amp collector is designed for the general application of monorails and cranes.
The lightweight 35V arm collector uses its light shoe pressure to support a long wear.
This model can negotiate curves down to an 18" radius.
The 35V uses its two heads to reduce the pressure from the bar which forms a higher amperage while maintaining full shoe contact through gaps.
Mounting Instructions:
Must be mounted on 2" (50.8mm) centres.
In need of a component replacement? Navigate here for all Series C products!