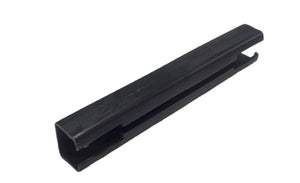 65JCHH: SAF-T-BAR High Heat Joint Cover
[Code: IPC0400135]
65JCHH: SAF-T-BAR High Heat Joint Cover
This high heat joint cover is especially crafted for distortion points up to 260°F (126°C) for high heat applications.
This joint cover completes the insulation process by using indents to lock in place in order to slide over the exposed joint.
Looking for a replacement part? Navigate here for all Series T products!