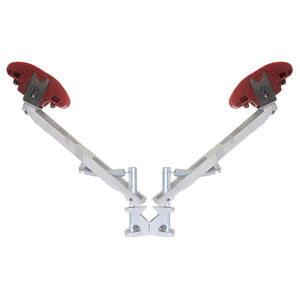 70LL: 140 Amp Long Arm Tandem Collector With Lead Wire
[Code: IPC0400209]
70LL: 140 Amp Long Arm Tandem Collector With Lead Wire
This long arm collector is used for horizontal and vertical excessive motion. This collector accommodates vertical strokes of 3" (38mm) and is suitable for high-speed applications.
The 70LL's dual head reduces the pressure from the bar, which forms a higher amperage. Additionally, it maintains full shoe contact through expansion gaps.
In need of a component replacement? Navigate here for all Series C products!