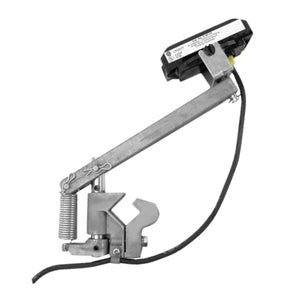 C-40-L3: 40 Amp - Single Shoe - Lateral Mount Systems
[Code: IPC0570218]
C-40-L3: 40 Amp - Single Shoe - Lateral Mount Systems
The Figure 8 Electrical Conductor Systems by DUCT-O-BAR are for overhead cranes, trolleys, monorails, hoists, conveyors, automatic stacker-retrieval systems... and any application that requires a reliable, safe, and economical moving power system.
C-Series collectors are designed specifically for short, continuous run systems. These collectors ensure strong tracking abilities due to its steel pivot.
This is a 40 Amp collector with one shoe. This model is a lateral mount.