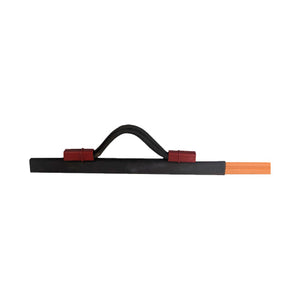 CA300XG-2: 300 Amp Expansion Gap and Joint Kit Assembly
[Code: IPC0400287]
CA300XG-2: 300 Amp Expansion Gap and Joint Kit Assembly
The CA300XG-2 Kit includes two extra power feeds and a jumper to bridge the gap electrically. Use tandem collectors to provide power across the expansion gap.
Directions:
One Expansion Gap Kit is required for every 150 feet in system length (steel systems) or one per every 100 feet (copper systems). This kit can accommodate up to a 2" expansion gap. The gap should be set based on conductor bar operating temperature.
Conductor Bar: CA300
Expansion required at: 200ft (m)
Power feeds included: 350 ft (m)
Jumper(s) included: 2
Disclaimer: Gap Guide Bracket is used for mounting.