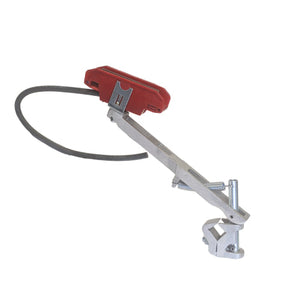 JA150L: 150 Amp Long Arm Collector (Use 150L)
[Code: IPC0400300]
JA150L: 150 Amp Long Arm Collector (Use 150L)
The JA150L is suitable for up to 150 amps. As the name suggests, this product has a long arm which is perfect for high-speed applications and vertical or horizontal orientations. 
This long arm comes with a 150 alternate collector head.
Please note: The replacement 150 collector head can be used as a replacement head for the 70 head. This head has a 5" contact shoe for extended service on mainline runways. This head cannot be used trough standard pickup guides or cannot be used on curves.