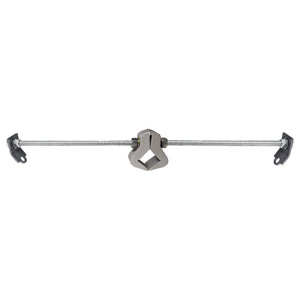 TB-18: Towbar Mounting Bracket For Series T
[Code: IPC0400124]
TB-18: Towbar Mounting Bracket for Series T
This model is specifically engineered to be mounted to a 1" (25.4mm) square bar and to connect to the standard towlines that are also supplied with the Series T Collector Assemblies.
3 collectors can be accommodated with this model. Additional tow bar mounting brackets are required for 4 poles or more. There is an 18" threaded rod that comes equipped with a clip at each end, providing a connection point of the S-hook at the end of the T-bar towlines.
Looking for a replacement part? Navigate here for all Series T products!