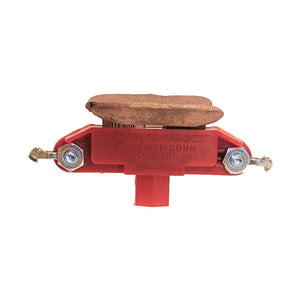 TE301CR: 30 Amp Short Shoe Collector
[Code: IPC0400101]
TE301CR: 30 Amp Short Shoe Collector
This is a Short Shoe Collector that has a 30amp rating.
The short length of the shoe allows use on curves down to 12" radius. This collector uses BECU contact material and is supplied as a single-pole unit, complete with tow lines.
*Lower amperage, lighter service
*Note: Collector shoes will traverse a 1" gap in the conductor.
Looking for a replacement part? Navigate here for all Series T products!